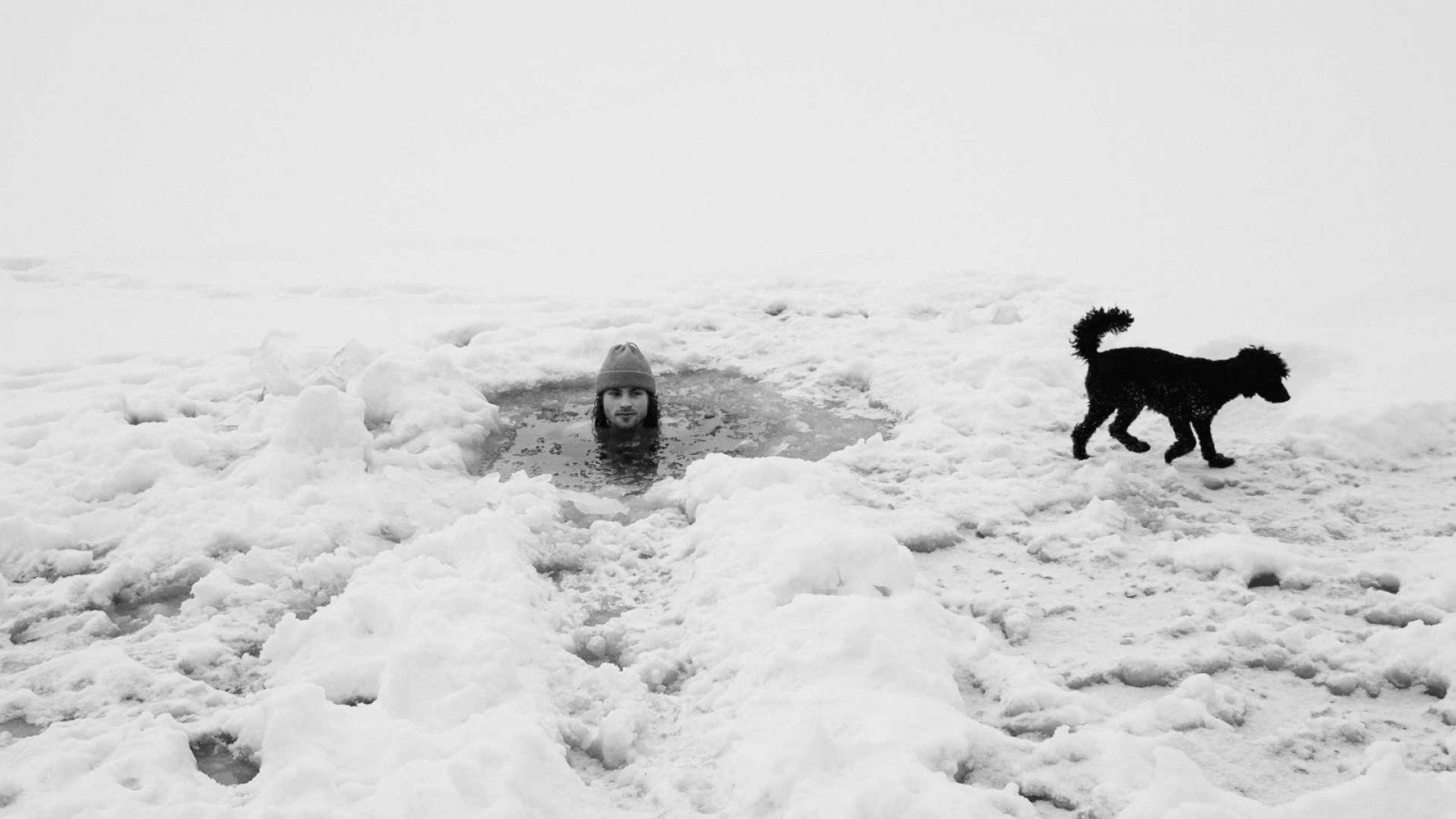 Body aches? Too much stress? Pack an ice drill and a saw, drive 115 km away from Tampere, Finland, and dig a hole... What happens next? Let Finnish Element pro Jaakko Ojanen explain...
Pretty sure this is not a skateboard trip - what's going on in these pictures?
It's just me and my girlfriend going ice swimming like we usually do. Her parents have this cabin an hour and a half away from where I live, so me, her and our dog do this pretty often in the winter.
What are the benefits of iced baths like this?
It's good for your body. Big help for the body aches and pains. Good for blood pressure and circulation, helps stress, it's great! just cold. You just stay in there for 10-30 seconds.
So, you just find a hole in the ice and jump?
No - there are public ones, which is easier. But we went to the cabin and did it ourselves by hand with an ice drill and saw.
How does ice bathing compare or differ from skateboarding?
It's the opposite from skating. It helps to recover your body and mind.