ELEMENT + PELAGO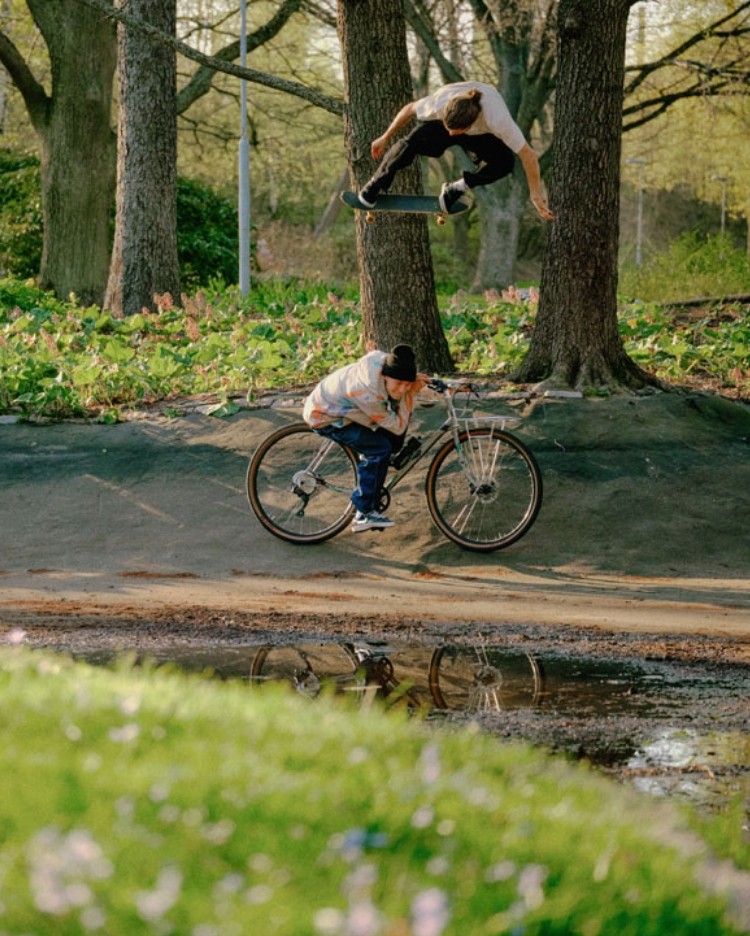 Element skateboards and Pelago Bicycles have come together to launch a collection of equipment and apparel that taps into the shared energy that exists between skateboarding and riding bikes. The roots of both brands, Pelago and Element come from the same soil - nature, art and skateboarding. So, it was only fitting that we combined our passions to create a capsule with the purpose of living out local adventures in the most sustainable way possible.
To test the new collection, Element skaters and Pelago ambassadors Jaakko Ojanen and Eeetu Toropainen hit the Finnish backroads with fellow Element skater Kukka Suvioja and Pelago marketing manager Nikolai Alin for a week of biking, camping and skating. Filmed in the middle of the long Finnish summer, the video from trip entitled: Drifing Clouds shows the crew going from spot to spot via country roads, all while making pit stops to swim and enjoy the outdoors. Bikes + skateboards = freedom.
Watch the Element + Pelago video: "Drifting Clouds", documenting the crew's trip through the backroads of western Finland.